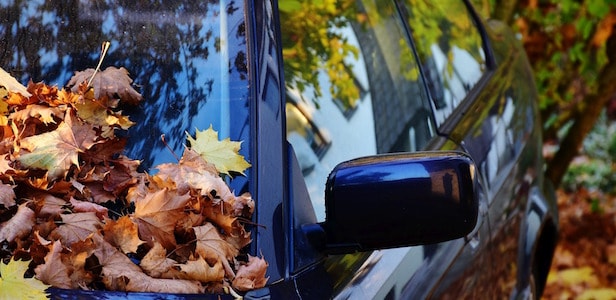 Fall is here, and it's time to embrace the cool, crisp weather. In order to prepare your vehicle for the new change of season, our Toyota dealer in Lakewood suggests following these helpful tips and tricks!
1. Change Your Oil
Although it's always important to keep up with regular oil and filter changes, it's especially necessary during the fall and winter to ensure optimum engine performance.
2. Make Sure Your Heater and Defroster Work
On cool mornings, your windows might become overwhelmed with fog or frost. Always make sure you can clearly see the roads ahead with the help of a functioning heater and defroster.
3. Check Your Brakes and Tires
In the event of inclement weather, such as rain or snow, you'll need excellent stopping power to ensure your safety. If your tires are showing signs of wear, you should get them replaced. Also, keep in mind that cool temperatures will cause your tire pressure to drop; so make sure your PSI is at your vehicle's recommended level.
4. Inspect Your Wiper Blades
Don't get stuck in the rain or snow without working windshield wipers. If you notice your wiper blades smearing your windshield rather than clearing it, it's time to replace them. You should also switch out your wipers for new ones if you notice the rubber peeling away.
5. Check the Lights
Make sure you can easily see and be seen as it starts to get dark out earlier. Walk around your vehicle one evening with all your lights turned on, and check the operation of your headlights, taillights, parking lights, brake lights, and emergency flashers. Replace all broken bulbs of those that are not working.
6. Test Your Battery
In the cold weather, you'll need a working battery to successfully start your car. Have a technician test it to ensure that it's functioning properly. Replace your battery, if necessary, so you don't get stranded somewhere this fall.
7. Check All Fluid Levels
Inspect your car's washer, transmission, brake and power steering fluids, and make sure they are at or above minimum safe levels to ensure an efficient drive.
8. Consider Getting a Tune-Up
You should always get your vehicle tuned-up around every 30,000 miles. If it's about that time, we suggest getting your tune-up scheduled now.
Service Your Toyota Model in Lakewood
If your Toyota vehicle is in need of maintenance or repairs to safely embark in the fall weather, don't fret! Bring your car into our Toyota service center in Lakewood, and our trusted team of technicians will make sure your vehicle is well-prepared for the cooler weather!
For more information about getting your car ready for fall, or to schedule service, feel free to contact us at (732) 364-9000.
Schedule Service